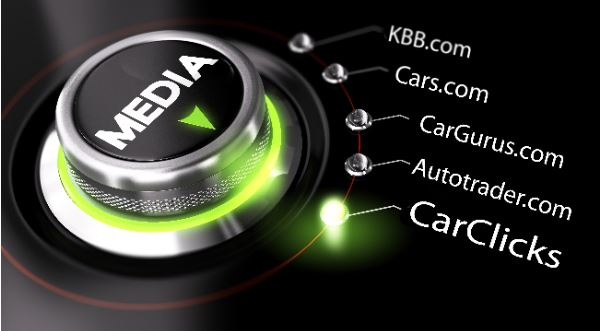 Do you know that every dollar spent on advertising does not generate the same results? With so much uncertainty in the world today, dealerships need to make the best choices possible when managing their marketing budget. Making changes to your marketing plan can be a daunting thought but considering the amount of ambiguity over the next couple months, it's important not to discard marketing that works while retaining the redundant marketing overlap.
Data Driven Decisions
Dealers have always had to build their dealership brand, advertise inventory and sales promotions and build customer loyalty. In today's turbulent environment, dealers must play a critical new role, they must be strategists, allocating their budget to marketing resources that produce the strongest results.
Rather than "going with your gut," the better operators are embracing performance data when making budgetary decisions to improve efficiency and create opportunities.
Dealers are used to making savvy business decisions. They understand dealership performance data at a gut level, because that's what they do every day. They may not know exactly how Google Analytics works and may have never looked at that data, but almost all dealerships have it setup on their website. By putting in the work required to access and understand website metrics, every dealership can make better marketing decisions. There is mounting evidence pointing to a simple fact: data-driven dealerships perform better.
The first step is to acknowledge the effectiveness of using data driven decisions in making marketing decisions. Making decisions using data is not new concept. Dealers have been using their financial statement to make decisions for years but leveraging marking data from tools like Google Analytics when making strategic marketing decisions and allocating marketing budgets is new for most dealers.
Here are just a few of the many questions about your various marketing campaigns that you can answer using tools like Google Analytics:
How many visitors did the campaign send to my website?
How many vehicles did those visitors look at? Were they visitors or auto shoppers?
How engaged where those visitors?
Did an increase a budget with a vendor produce better results?
What was the conversion rate for that campaign? Was it better than other campaigns?
There are many other additional questions that tools like Google Analytics can answer, but these are a few to help you consider the benefits of data driven decision making. Also, dealers don't need to become experts in Google Analytics, but need to know enough to help them make the best marketing decisions possible.
Law of Diminishing "Third Party Listing Sites" Return
Leveraging third party listing sites like Autotrader.com, Cars.com, CarGurus.com, etc. will get your inventory in front of more auto shoppers. Each of these sites spend millions in paid advertising to bring visitors to their website. Many of those millions are spent buying dealership make and model keywords in the search engines, making your online advertising costs much higher.
Many dealerships leverage several of these listing sites, while ignoring the digital fundamentals of building their own online presence. They believe the more they spend in these sites, the better results they will receive. It may be true that allocating more budget to these sites will produce better visibility, but will the dealerships sell more vehicles?
We need to remember how most shoppers use these sites and how these sites work. They all vary to a certain degree, but for the most part, they are all operate with a similar model. A consumer either searches by style or by a specific make and model (miles, price, equipment, etc.). Then vehicle results are displayed by zip code. Do dealerships need to pay for extra programs like "Dealer Showcase" or "Elite" to get their inventory found by the website shoppers? Is the "upsell" juice worth the squeeze?
At some point, the dealership will find that getting the right visibility will yield the maximum number of leads from each site. If the dealership pays for more visibility, the budget will be less efficient because the proportional increase in cost will not produce more leads or vehicle sales.
This same principal works for third-party sites collectively as well. Do dealerships need to pay to have their inventory listed in Autotrader.com, Cars.com and CarGurus.com? Are these sites hitting the same consumers and not really increasing a dealership overall reach? Since most dealerships don't have an unlimited adverting budget, it's always a good idea to measure each channel to ensure that you are getting optimal results for your advertising budget. If you keep pumping more money into multiple third-party sites and you are not reaching different in-market shoppers, at some point your conversion rate will go down and cost per acquisition will go up. It's probably already too high. As a result, many dealerships have elected to eliminate major third-party listing sites if they are not reaching new and different in-market shoppers.
Summary
Making strategic marketing decisions based on the right data are the specific steps dealerships need to take to deploy the right marketing campaigns. Understanding your highest returning marketing channels helps dealerships make the hard decisions on what to keep and what to let go.
As dealerships look to cut costs and improve operations, many dealership operators are turning to inventory marketing products to increase efficiencies and sell more vehicles. CarClicks Inventory Marketing products leverage multiple marketing platforms to promote the dealership's inventory and brand. The CarClicks platform allows dealerships to build their online brand and spend less while increasing the visibility of a dealership's inventory to in-market auto shoppers. All results are 100% trackable in Google Analytics or other analytic platforms and produce high ROI results.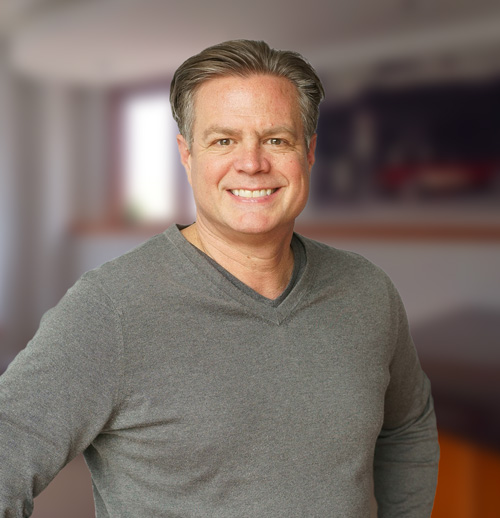 Tony French is a Digital Marketing Expert, Sales Guru, Entrepreneur, Writer, Artist, Husband, Father & Dog Lover