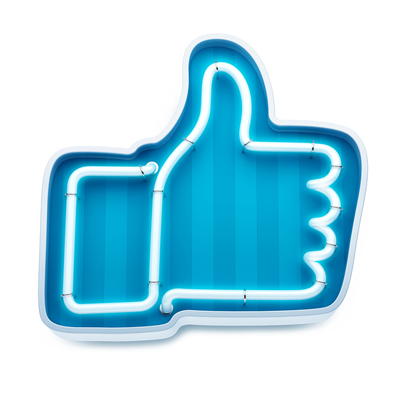 All the Power, None of the Headaches.
Deliver Scalable Inventory Based Social Media Campaigns to Your Target Audience.
Social Media has become an extremely important and powerful business tool.
Dealerships are realizing that social media is an important way to reach auto shoppers. However, most social platforms like Facebook are now for mostly paid advertising opportunities.
Example Ad 1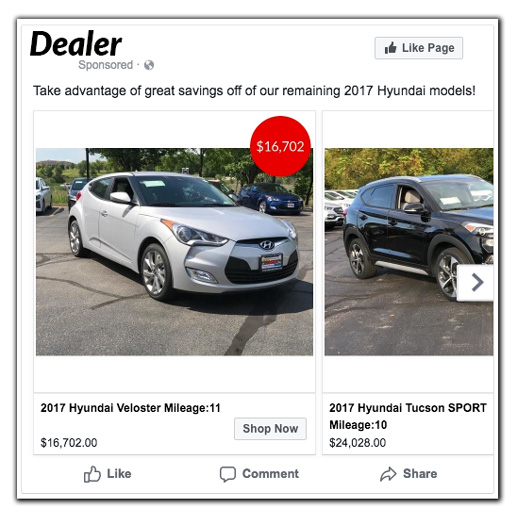 Example Ad 2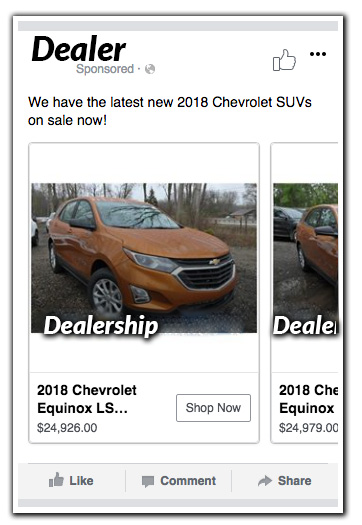 The Top 4 Benefits of CarClicks Social:
1. Increase Traffic and Visibility:
You need more eyes on your inventory and traffic to your website. CarClicks Social will deliver relevant auto shoppers to your inventory on your website. Increased exposure to a new audience is very important for increasing sales volume.
2. Advanced Targeting:
CarClicks Social attracts consumers who have an interest in shopping for vehicles. By far, the benefits of advanced targeting on social media platforms is one of the most important.
3. Increase Engagement and Conversion:
Every inventory marketing opportunity on a social media platform is an opportunity for customers to convert. CarClicks Social's style of inventory marketing allows you to get auto shoppers attention and guide them through the shopping process.
4. Stretch Your Marketing Budget:
Social media advertising is less expensive than most other forms of advertising that allow you to track results, laser-target auto shoppers, and use the data to help guide your decisions.
Let Us Help You Get More Ads in Front of Buyers